Openreach have announced its decision to switch off its PSTN (Public Switch Telephone Network) services and products after weeks of consultation with communication providers.
The PSTN and ISDN withdrawal will affect both business and residential customers especially if they use voice services over a landline.

What services are affected by the PSTN switch off?
Fibre Broadband (FTTC) and standard broadband (ADSL).
Voice services over a landline (you will be unable to make and receive calls using your landline).
Other products and services affected by the change are alarms and payment terminals. Customers should begin looking in to IP based solutions for these products before the PSTN network reaches end of life. They can do this by contacting their existing provider.
When is the PSTN shutdown happening?
Openreach have decided that the PSTN is aging and therefor will reach end of life in December 2025. Openreach have clarified that this date is set in stone and the deadline will be met.
They have also announced that by September 2023 they plan to stop supplying any new WLR services.
A recent survey has shown that 83% of businesses are unaware when their services will be switched off.
What will replace the PSTN network?
This PSTN withdrawal means that both residential and business customers must upgrade from using a landline to a VoIP (Voice Over IP) phone system to make calls.
Customers will also need to upgrade from ADSL or FTTC broadband to either FTTP (Fibre To The Premises) or a new broadband product called SOGEA (Single Order Generic Ethernet Access). These broadband services require a physical line, however calls cannot be made from it.
Getting ahead of the PSTN withdrawal
Broadband:
Before December 2025, you will need to upgrade your current broadband if you are with a provider on the Openreach network and have FTTC or ADSL broadband. These need to be upgraded to a future-proof solution such as FTTP or SOGEA.
If you are looking to upgrade to the new broadband service that does require a phone line, get in touch here.
UPDATED: Check and see if you can get future-proof, reliable broadband by using the Broadband Checker on our website.
Phone:
Customers will also need to migrate from using a landline to an IP solution such as a VoIP phone system. We can port your landline number to our VoIP phone system for free within 10 working days.
VoIP has many advantages over a PSTN line such as advanced call routing features for more information see our telephony page.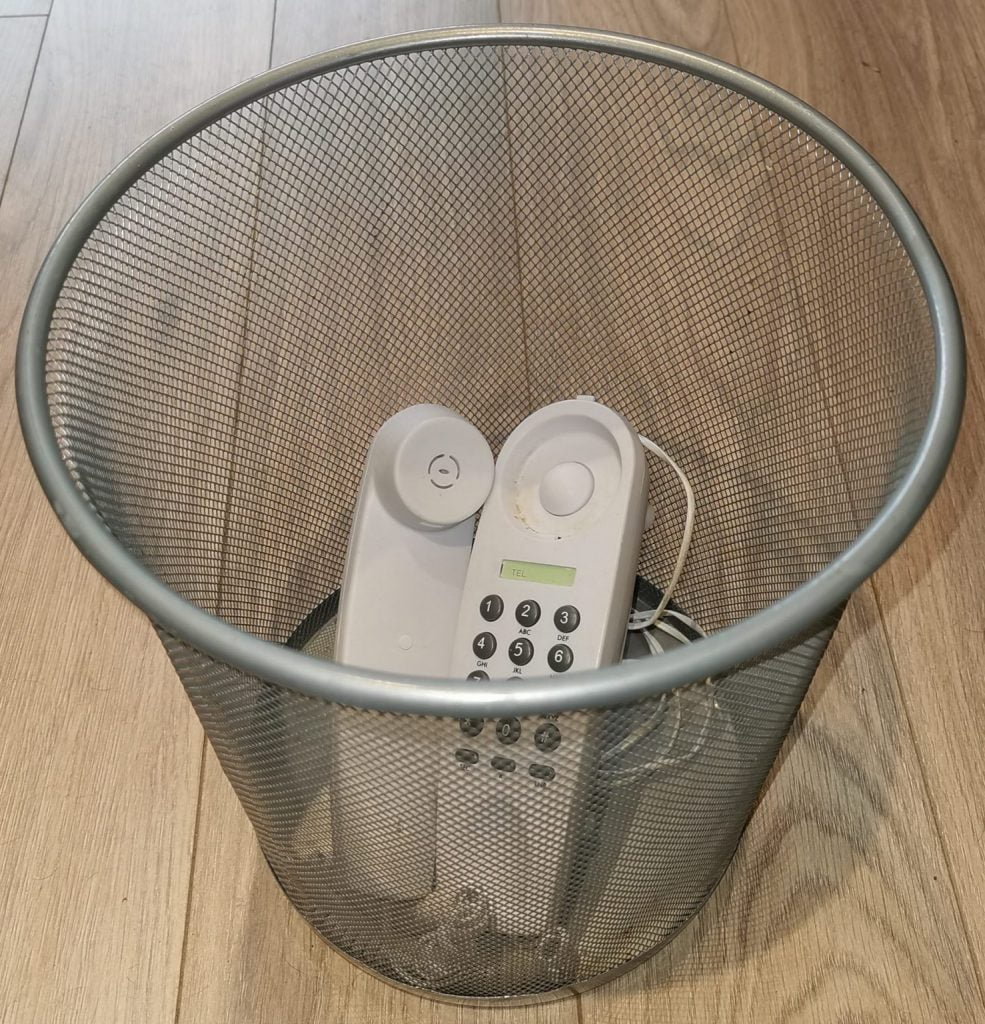 Alarms and payment terminals:
Any services such as those listed above will need to be upgraded to an internet-based solution. You will need to contact your existing provider for more information about this.
To conclude:
After the recent announcements it is worth doing some research on how the PSTN withdrawal can affect you and how you can mitigate the impact of it. If you need someone to talk to about upgrading to SOGEA you can contact us here.

If you have any other questions that we have not answered, please leave us a comment and we will get right back to you.
FAQ:
Can I upgrade my broadband and voice products now ahead of the withdrawal?
Yes, we can now provide FTTP or SOGEA broadband and we will continue to provide our IP Phone system.
For more information or to get in touch about upgrading, please click here.
Can I keep my landline number after the PSTN switch off?
Yes. VoIP providers such as ourselves can port your landline number into our VoIP system within 10 working days. Some other providers
Please get in touch here, you would like assistance with porting your number into a VoIP solution.
I do not have broadband, but I want to make calls without paying for broadband – what can I do?
Openreach are set to announce a new broadband product with reduced bandwidth which will be available at a considerably lower cost to allow customers to be able to use a VoIP phone system at a reasonable cost.
This reduced bandwidth broadband solution is yet to be announced but we will make sure to cover it in depth once we have more information.
VoIP vs landline
A Voice Over IP phone system is (in my opinion) is a lot better than a landline when it comes to making and receiving calls. This is because, with most VoIP solutions you can intelligently route calls with its advanced features and UK call costs are (most of the time) included.
For more information on moving from a landline to VoIP see our article here.