WordPress have released WordPress 5.6 "Simone", named after singer, songwriter and civil rights activist Nina Simone. The new release brings a new theme, more layout and styling options plus auto-updates.
What's new with WordPress 5.6?
A new theme
The new Twenty Twenty-One theme has arrived and if you decide to upgrade to version 5.6 you will notice that it comes pre-installed with the update.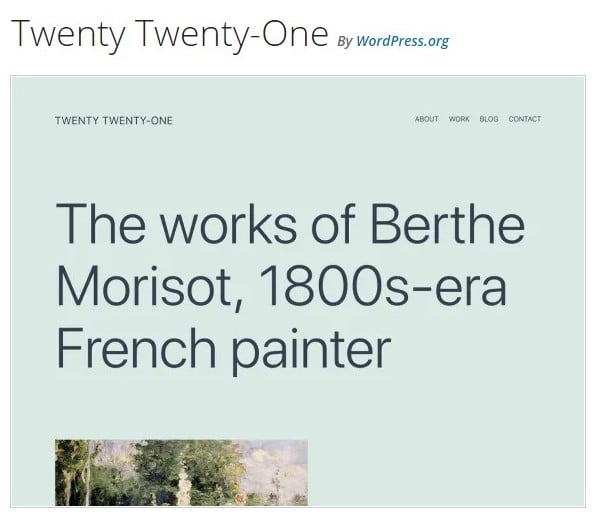 The new theme includes exclusive block patterns enabled you to "change the layout in seconds".
Furthermore, the WordPress team have put accessibility at the forefront of this new release as the new theme "conforms to the WordPress accessibility-ready guidelines and addresses several more specialized standards from the Web Content Accessibility Guidelines (WCAG) 2.1 at level AAA". This theme comes with pre-selected colour palettes and chooses accessibility-conscious text colours for you.
Layout Flexibility
The latest release includes; single column blocks, designs using mix-width and columns, full width headers and gradients in your cover blocks. This will allow you to make headers stand-out as well as give you the flexibility to design your page or post exactly how you would like it.
Add subtitles and captions to your video more easily
With this new core update, you can add subtitles and captions to your video right from within the page or post editor making it even easier for you to add accessibility options.
Auto-updates? Yes, please!
You now can easily enable auto-updates for WordPress right from your dashboard. If you are building a new site, this will automatically be enabled. If you are upgrading to version 5.6, you will need to enable this on the updates page which is found here: [youdomainhere.com]/wp-admin/update-core.php.
Should I update to WordPress 5.6?
Yes, from a security point of view you should regularly check for updates to WordPress, plugins and themes to make sure your site isn't vulnerable.
Take a backup first
Before upgrading, we highly recommend that you take a backup of your site so that if the worst case scenario comes true and you cant access your site you can rollback to before you upgraded. This should be included as standard with your website host, however if you need a reliable host see our website hosting page for more info.
Questions and/or feedback?
If you have any questions or feedback, feel free to drop a comment.