Improve customer interaction, drive sales growth and streamline business administration – with a unified Customer Relationship Management system.
Customisable, flexible, scalable
What we can offer
Your Business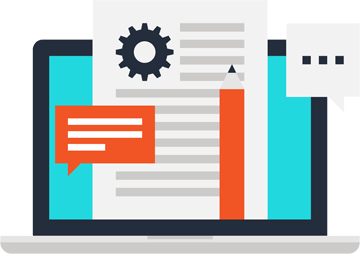 Based on the SuiteCRM OpenSource platform, our CRM will enable you to store, manage and retrieve your interactions with customers and suppliers. With email templates you can automate process such as invoicing and debt chasing, and also send newsletter campaigns to selected groups of contacts, all in one system. 
From sole traders through to teams, our bespoke CRM solution will streamline your business and grow as your business grows. Security profiles allow you to manage your data so that users access only what they need to.
Although the CRM comes with a wealth of standard modules, we can customise the CRM to suit your business including entirely new fields and modules.
Once you have a CRM you will wonder how you ever survived without one!
Need a Bespoke CRM Solution?

Get in touch and one of our friendly and skilled staff members to bet in touch to assess your requirements.
We tailor build our CRM solutions to fit your business's needs. Whether that means custom module, fields or custom integrations, we can help.
We build, support and maintain your CRM solution. Whether that's through security updates or supporting your staff members over the phone. 
Click To Call Integration
We can integrate click to call via our CRM and our Business VoIP Phone System making your staff members more productive.
Frequently Asked
Questions
Use the form below and one of our friendly expert team members will be in touch to discuss your business' requirements for a CRM.